Rick and Morty Season 6 To Premiere This September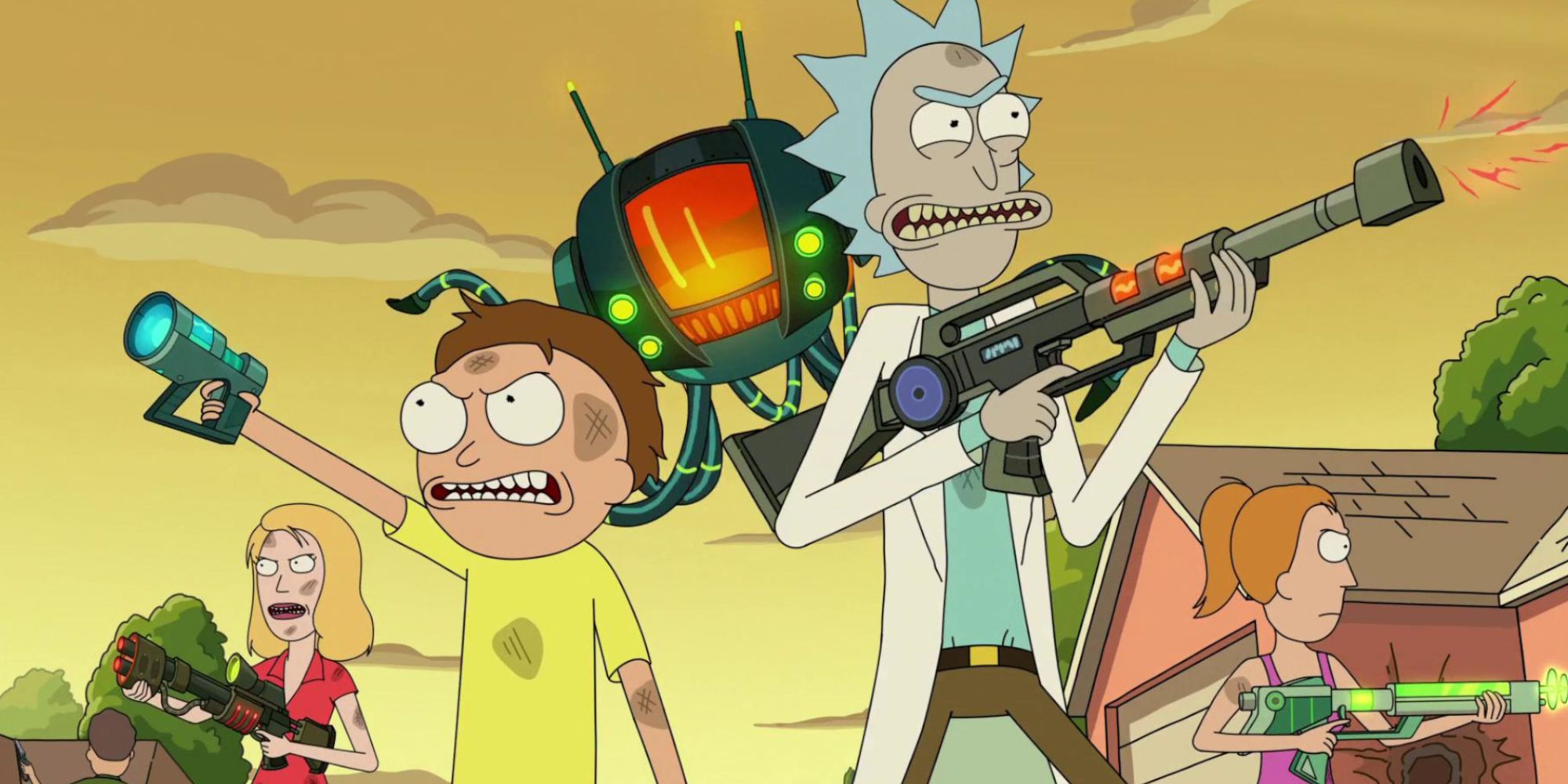 Adult Swim has finally revealed the premiere date for Season 6 of Rick and Morty, with the duo set to return to our screens on September 4 later this year.
Adult Swim announced the news via a tweet from its official Twitter account which simply read "Ripped and ready – Season 6 coming September 4" alongside a picture of a disturbingly shredded Rick and Morty.
Related: We Don't Talk About Rattlestar Ricklactica Enough
That's all the information that Adult Swim decided to give away at the moment, so we don't really know anything about a potential plot for Season 6, any returning characters such as Evil Morty, or even when the show will actually start or how many episodes there will be, but more details will likely be revealed on its Twitter account during the run-up to the premiere.
It's promising to be a big year for the duo and series co-creator Justin Roiland, especially on the video game front. For starters, it was confirmed during San Diego Comic-Con that Rick and Morty will soon be added to Warner Bros' new smash-hit fighting game MultiVersus. Morty will be added to the game on August 9, but Rick doesn't have a release date just yet. However, he will be added during Season 1 which is expected to start on August 9 as well.
As for Roiland, his studio Squanch Games has a new game called High on Life which is expected to release later this year. The first-person shooter was first announced during the Xbox Showcase last month and has players saving the human race from an alien species that is trying to turn them all into drugs. Also, all the guns you can use have faces. Yes, it's very weird, but it wouldn't be a Justin Roiland project if it wasn't. High on Life will launch on PC, Xbox One, and Xbox Series X on October 22 with a day one release on Game Pass.
Next: Bugs Bunny Is A Nightmare In MultiVersus, And That Makes Him Perfect